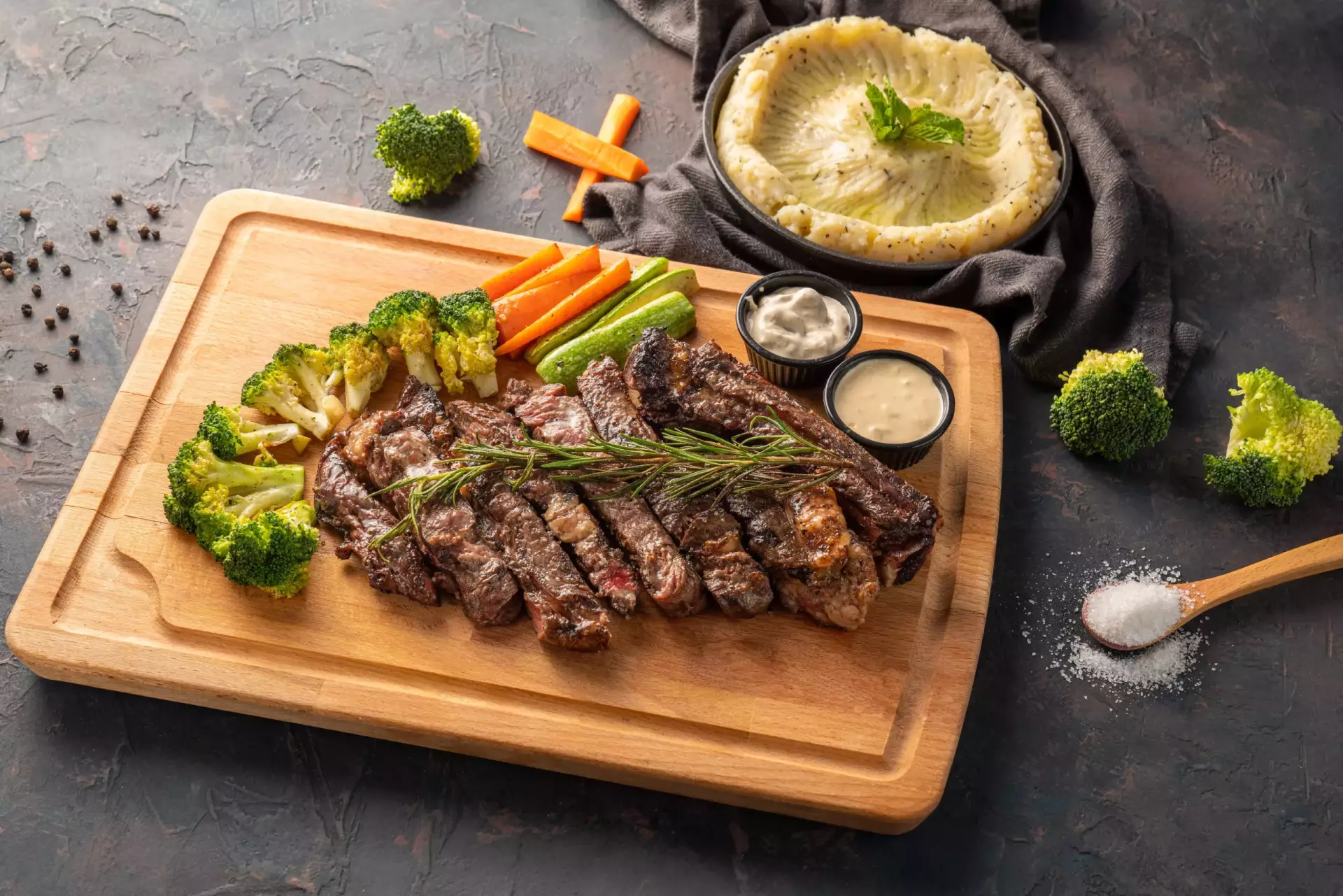 Full 1
MEAT THE UAE AT THE STEAK CHEF!
MEAT THE UAE AT THE
STEAK CHEF!
Full 1
MEAT THE UAE AT THE STEAK CHEF!
MEAT THE UAE AT THE
STEAK CHEF!
The Steak Chef is the ideal steak, burger, and sandwich restaurant, with dishes adapted from the Middle East to give us a flavour boost. On the 3rd of October 2019, in Khalidiya, one of Abu Dhabi's busiest and most dynamic districts, the very first Steak Chef was established.

Every aspect of our restaurant has been fine-tuned to perfection, with recipes that have been trialled and tested over 40 times to ensure that it is nothing short of delectable. Starting out in the UAE meant being exposed to a melting pot of different cuisines, which meant we never ran out of ideas, and this is something we still carry with us now.

A pleasant ambience with a local twist. The open fire grill makes a very tasty steak which was juicy and rather large!
This is a lovely little hidden gem at the Corniche Abu Dhabi.
Om Zayed

The best burger And steak I tried ever in my life…juicy wagyu beef, fresh and soft potato bun and the most delicious secret sauce…perfect location and there is unlimited parking yard.
Mohammed Bassam

The best Steak restaurant in Abu Dhabi and by far, highly satisfying experience!
I have tried so many and being Argentinian, the bar is set kind high, so highly recommended place if you want to eat a mouth watering steak.
Congratulations to the owners and the excellent staff.
Eduardo Cazeneuve

This place is amazing! Superb! Delicious food in a beautiful setting. Such a wonderful experience. Throughout the years I have enjoyed a number of meals, but this one really got my heart racing!
Here's to the next time, Job Well Done! I highly recommend it.
Anah Lailah